Villa Overview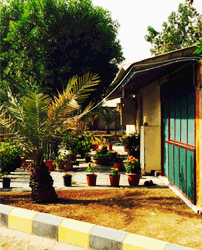 The property is well designed with bedrooms and seperate patio thereby ensuring privacy for all guests whether they be large groups of families or friends or a small party of just one or two couples. The villa is less than 15 minutes' drive from the Al Jubail City.
We also provides many amenities such as restaurants, snack bars, recreation facilities.To know more visit the facilities section.
Throughout your stay at our welcoming Al Judevillage.,you'll enjoy thoughtful, genuine service delivered by a gracious staff.However, contrary to popular belief staying in a villa, especially with family and friends, can actually be an affordable choice.
Although cheap in price, all villas featured on this site offer convenient services, facilities and home comforts. Compared to the monotony of a two or three star rated hotel, the opportunity to stay in a villa offers the flexibility and personalised service that could well be the making of a truly memorable experience.
We are maintaining a American and European lifestyle through out the villa.
Features Overview
.Our properties offer swimming pool,play grounds,re-creational ,restaurant etc. in beautiful settings.
24 Hrs Security
Recreation Center
On call maintenance